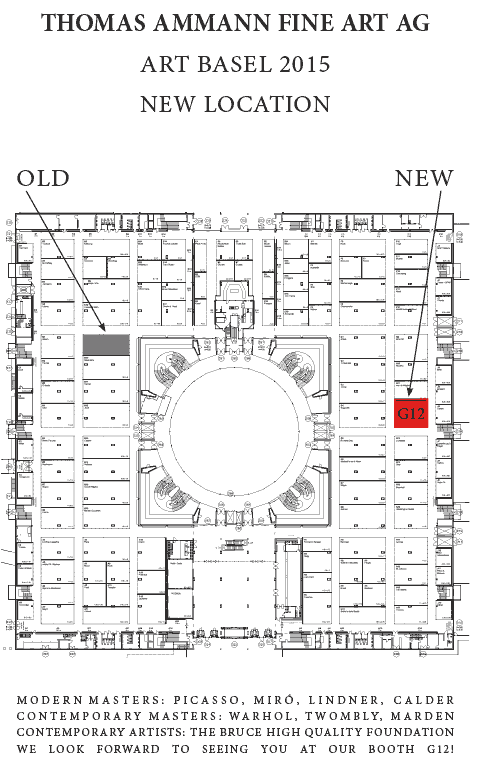 With a resettlement* we are now in the section of galleries which represent the new trend called 'contextualising', i.e. the alliance between modern and contemporary art. In our booth (G 12) The Bruce High Quality Foundation brings art history closer to our time, Picasso and Warhol, Lindner and KAWS link to another intriguing context. It's all about "the look forward to the past", from old to new, "from a to b and back again."
(*by force)

Thre Bruce High Quality Foundation
Isles of the Dead

The Bruce High Quality Foundation, an art collective based in New York has instantly obtained wide recognition with their humorous and subversive way of using references from art history. We are thrilled to present a body of new works from their in Europe never seen series

Isles of the Dead,

a reference to Swiss artist Arnold Böcklin (1827-1901). Between the years of 1880 and 1886, Böcklin created five variations on

Isle of the Dead,

wherein a shrouded figure in a small boat with a coffin approaches a desolate island. Though Böcklin never put his interpretation into words, he did describe it as a "dream image." This haunting work has inspired many artists: notably the dreamscapes of Giorgio de Chirico, Rene Magritte, Salvador Dali, and Yves Tanguy as well as legions of filmmakers, musicians and writers. The Bruce High Quality Foundation has reimagined the much-fabled Arnold Böcklin painting as a stark reality wherein two members, one clad in a makeshift shroud and the other at the helm of a dinghy, sail toward a garbage dump with the skyline of Manhattan rising in the distance.


Also exhibited are four silkscreen paintings, The Son. The work consists of an image of a barren makeshift cross. The image has been reproduced by tiling four silkscreens to create a cruciform of a crucifix, paying homage to Ad Reinhardt's Black Paintings.


Pablo Picasso


Jim Nutt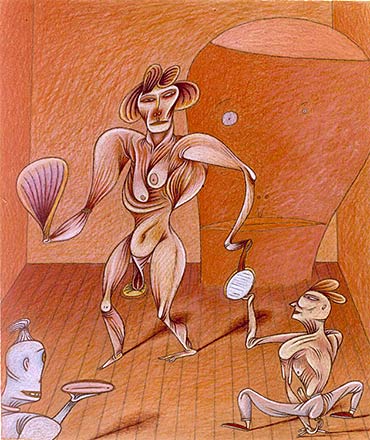 Richard Lindner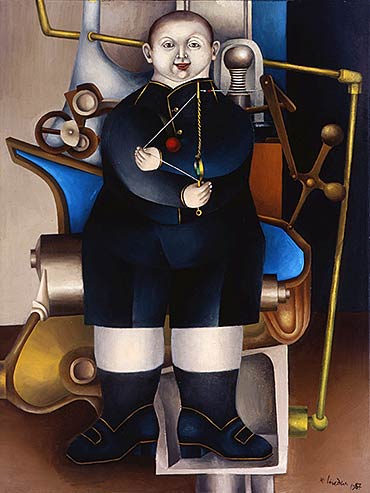 Enoc Perez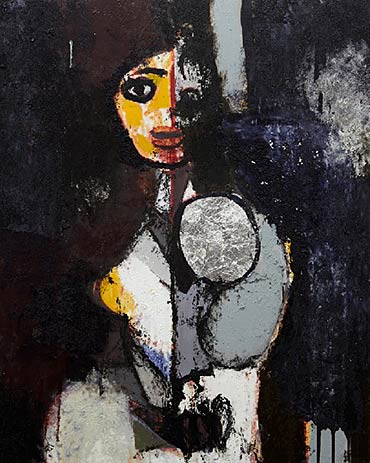 KAWS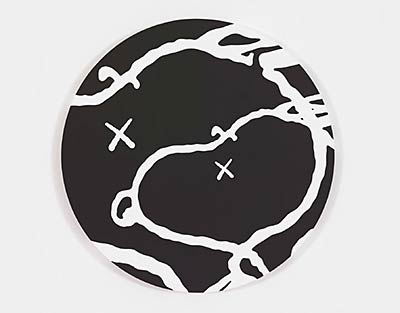 Installation Views

previous years